SQA HND Ambassadors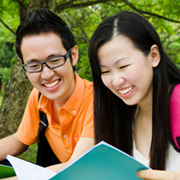 See the SQA HND Ambassadors for 2016
An SQA HND Ambassador is a student who embodies all that is best about the SQA HND programme. Their commitment, their academic achievements and their passion make them a great ambassador for all that an SQA HND qualification enables them to achieve.
Since SQA and the Chinese Service Centre for Scholarly Exchange started working together in 2004, almost 26,000 students from more than30 universities across China have enhanced their future prospects by achieving SQA HND qualifications.
Tell us about your best student
Please tell us about one student who you wish to become an SQA HND Ambassador.
Do they have outstanding academic results?
Do they have passion for learning and developing their career?
Do they actively promote the SQA HND programme to others?
Read more about the qualities of an SQA HND Ambassador.
You should submit one application for the student who you wish to become an SQA HND Ambassador. How you select the student is entirely the decision of your SQA centre.
The closing date for applications is 7 April 2016. We look forward to receiving your entry.
The SQA HND Ambassadors will be recognised at a ceremony in Beijing on 09 May 2016.
SQA HND Ambassador submission form